Dionne Richter Kinesiologist
Dionne Richter kinesiologist is a Mother to a gorgeous little baby boy,  Kinesiologist, Qualified Naturopath and avid baker of all things healthy and delicious.
In her practice she works with people struggling with stress, anxiety, depression and low self-esteem as well as those planning to conceive.
She does this using nutritional and herbal medicine, flower essences, mindset work, energy healing and by listening to the client and their individual needs.
As a Kinesiology practitioner she helps her clients release emotional stressors  so they can increase feelings of confidence, vitality and positivity.
What Dionne Richter Kinesiologist is really all about is empowering her clients to feel comfortable in their own skin both physically and emotionally.
Dionne Richter Kinesiologist's introduction to Alternative medicine
Dionne had quite a difficult time in her teenage years. This was due to all the physical and emotional changes occurring with hormones and with the stresses of school.
She was taken to see a Naturopathic practitioner who changed her perception of life and helped her immensely. This then inspired Dionne to study Naturopathy and Jin Shin Jyutsu and help change the lives of others.
As a young adult Dionne felt there was something missing both in her practice and personal life. She discovered this was the emotional and spiritual side of healing that Kinesiology offers. Without clearing stressors and emotional blocks in the subconscious mind, Dionne now understands that true healing is unable to occur.
Dionne Richter Kinesiologist's area of focus in clinic
One of Dionne's passions is helping people reduce their levels of stress and anxiety. As a kinesiologist Dionne offers relaxation techniques, body work, dietary changes; herbal medicine, flower essences, crystals and essential oils among other things  all to increase a state of calm.
She is also very passionate about pre-conception care as she is aware of the huge impact nutrition and emotion can have on the developing baby and believes we have the power to facilitate a future generation of healthy and happy individuals who can create a positive impact on the world.
Treating the whole person
Dionne sees healing like peeling an onion. There are so many layers of each person to uncover before you can get to the core of the issue. All the layers must be taken into account but ultimately it is the cause of the problem that must be addressed in order to create permanent change in your health.
In her consultations she looks at each person as a unique individual and aims to create a treatment plan specific for that person.
This empowers you to make healthy lifestyle choices. You will develop the ability for managing stress, anxiety and coping with all the pressures life throws our way. These tools can then be employed in all aspects of life. It sets people up for the best opportunity possible to have a happy, healthy and successful future.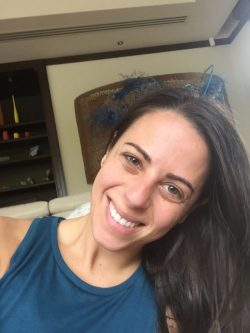 Dionne Richter Kinesiologist ~ Qualifications
Bachelor of Science majoring in psychology and physiology
Bachelor of health science (Naturopathy)
Certified Jin Shin Jyutsu® practitioner
Certified Kinesiology practitioner
Registered Level 4 Kinesiology practitioner with the Australian Kinesiology Association (AKA)- Member #48384255
Registered Naturopath with the National herbalist Association of Australia (NHAA)- Member #154101
Current Level 2 Senior First Aid Certificate
Current Police Clearance Certificate and Working With Children (WWC) Card